As the evening call to prayer marks the end of the day's fast, thousands converge near Jama Masjid to binge on the amazing array of Mughlai dishes – barbecues and rich curries made from chicken, goat and buffalo meat as well as desserts and drinks. Visit this neighbourhood of Delhi for a veritable culinary fest!
Photographer: Suman Mitra
Pyar mohabbat sherbet
It's hard not to fall in pyar and mohabbat (love) with this refreshing drink. Available only in summer, this is a milkshake jazzed up with watermelon slices, sugar syrup and rooh afza. In recent years, they have started offering a drink made from apple instead of watermelon. Many competitors have sprung up in the lane leading to Jama Masjid and have similarly quirky names (Pyar Mohabbat Maza!).
Kebab stalls
Right in front of Jama Masjid, there is an endless row of kebab stalls selling seekh kebabs and tikkas made from buffalo and chicken. These are served with generous helpings of sliced onions and green chutney. Among the many eateries, Lalu Kababee and Qureshi Kebab Corner are quite well-known.
Karim's & Al Jawahar
Arguably the most famous restaurant in Delhi, Karim's has been serving patrons since 1913 and has figured in quite a few best restaurants lists. Legend has it that it was started by the descendant of a cook in the kitchen of Bahadur Shah Zafar, the last Mughal king.
Right next to it is Al-Jawahar, which, although not as iconic as the former, is equally good, or as some of its fans might claim, even better. Both restaurants have an impressive repertoire of mutton and chicken curries, tandoori items and breads. You can blindly pick anything off the menu and assuredly enjoy a meal that must have once graced the banquets of Mughal emperors.   
Kallan Sweets
Established in 1939, Kallan Sweets is famous for its bright, thick jalebis made from paneer. Other desserts you can try here are shahi tukda, kheer, rabri, moong dal halwa and gulab jamun.
Cool Point
In business since 1980, Cool Point dishes out a variety of desserts –shahi tukda, kheer, rabri, ice creams – and drinks – lassi and saffron-flavoured milk.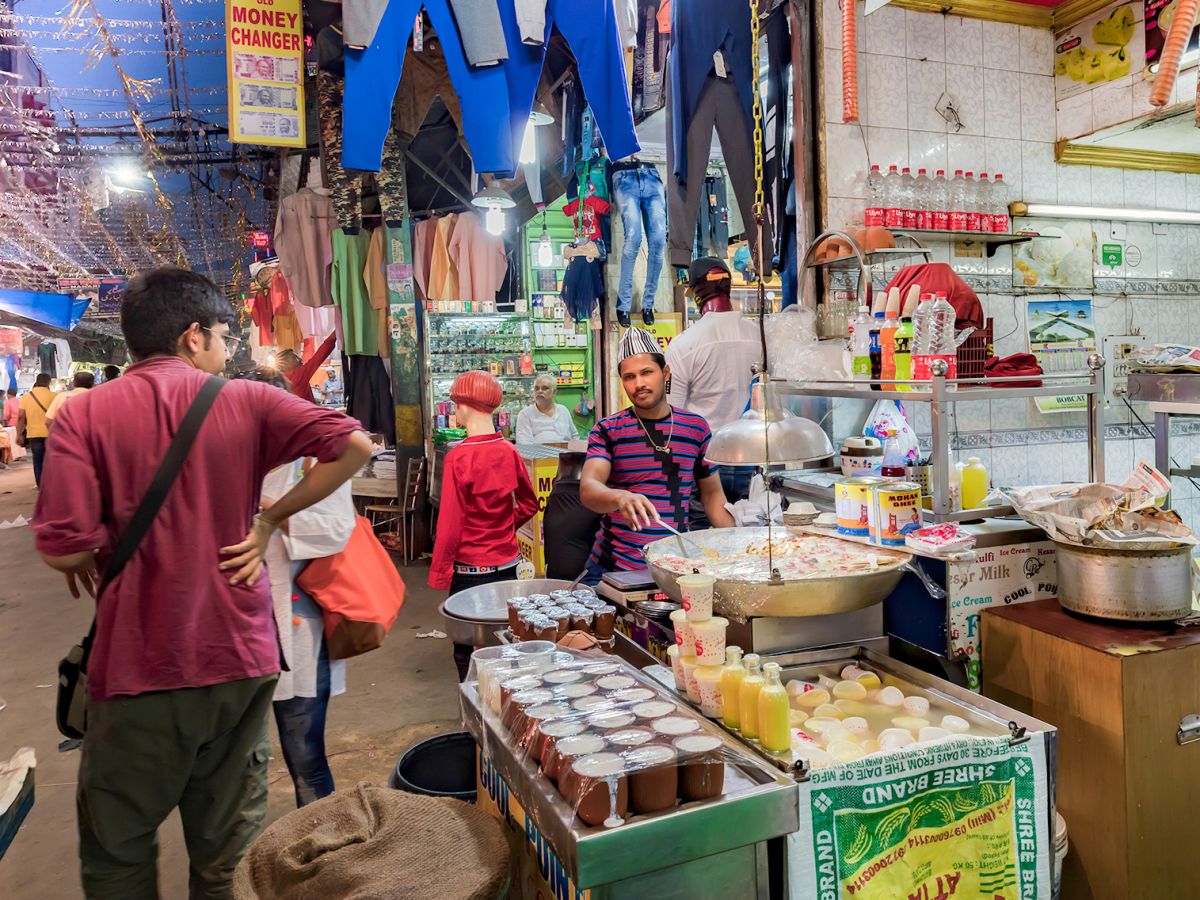 Aslam chicken corner
Unlike its more illustrious neighbours, Aslam Chicken Corner is a recent addition to the Old Delhi food scene. However, within a few years, it became wildly popular and on most nights, all its six floors are tightly packed with diners enjoying their signature 'butter chicken' (no resemblance to the Punjabi dish). The chicken is first marinated and roasted and then generously doused in a rich sauce made from butter, cream, yoghurt and pepper. They serve fish as well.
Go vegetarian!
If you feel overwhelmed by all the meat, there are a couple of vegetarian options in nearby Chawri Bazaar. However, head there early for unlike the shops in Matia Mahal, these shut by 8:00 PM.
Jain coffee house
Tucked away in the bylanes of Chawri Bazaar, you will probably need to ask for directions multiple times to locate this 'coffee house' famous for its fruit sandwiches. While your initial reaction might be to scoff at this bizarre concoction (as mine certainly was), the sandwiches – stuffed with sliced fruit, paneer, chunks of butter and a sweet chutney – are uniquely delicious.If you are not feeling particularly adventurous, there are savoury sandwiches as well as rich malai (cream) toasts.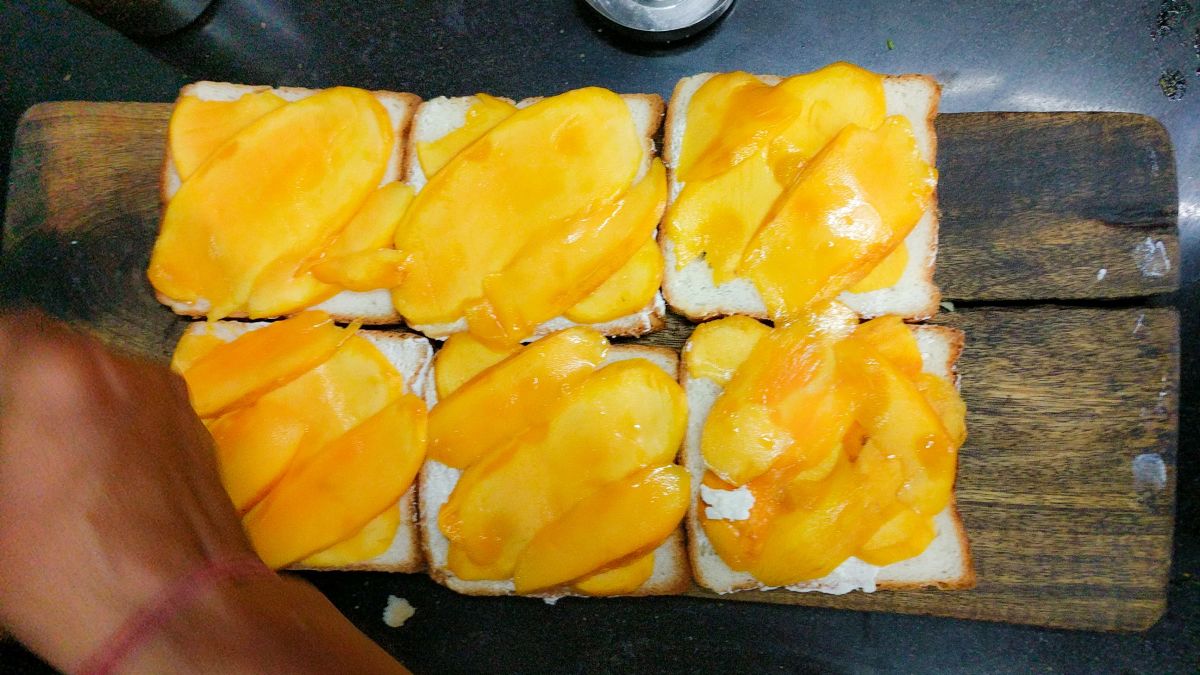 Hiralal chaat corner
This hole-in-the-wall establishment gives an interesting twist to one of Delhi's most popular street foods – chaat. Bowl-shaped chunks of seasonal fruit are scooped out and stuffed with a spiced mixture of chickpeas and pomegranate seeds, creating a delectable mélange of flavours.