At 14, she broke the male bastion with her passion for riding the mean machine. Woman biker, URVASHI PATOLE hands out precious pointers to all the women bikers raring to go on long trips
Now 29, Urvashi Patole started motorcycling when she was 14 years old. It was a Pulsar 180cc that belonged to her cousin and she had sneaked off to learn the bike all on her own. There has been no looking back since.
Through the years, however, she was struck by the dearth of women who shared a similar passion and finally, in 2011, she started a Facebook group and invited all the women bikers she knew or had heard of across India. In her head, she had a name that would identify the women bikers and thus, 'The Bikerni' was born.
The scenario, she shares, has changed a lot for women motorcyclists since the time she started. Due to The Bikerni's popularity, a lot of women have taken up motorcycling and acceptance (albeit slow) has started coming in among the people as they are getting used to watching women ride bikes.
All Photographs: Urvashi Patole
Be smart, Be safe
Now seasoned, she shares tips for women bikers:
Go pee in the petrol pump loos
For rest, stop at crowded places
Don't spend too much time waiting at one place. Quickly have your meal and pull out, don't linger around
Travel in groups, don't engage in conversations unless needed and don't mention your destinations
Pad up well in a jacket and helmet, that way not many would know that you are a woman
Do not argue with the locals or with eve teasers. If in trouble, think of the smartest way to get out of it, you may be a daring woman but if five men grab hold of you, things may be get difficult
As Urvashi highlights –
 "I think a budget is the biggest challenge a biker faces. How to manage maintaining the bike, the gears, the travels and the extra costs in a limited amount of money is what we think about the most. But then, when a new trip calls out to us enticingly, all our worries go flying and off we go on a new adventure."
Have your Travel kit in place
.
Medical kit
Documents
Tool kit
Inflator and spares
Travel kit
Sleeping bag and tent
few clothes
Charging points
Saddle bags plus hydration packs
Packaged and preserved food items
As she highlights –
"Through The Bikerni, we are steadily and slowly establishing a professional and respectable platform for women motorcyclists. By tying up with the RTO offices in every city and organising rides and events with them, we ensure that a strong platform is being set for the sisterhood of motorcyclists here in India. Our efforts have received international recognition and we have inspired and received encouragement from women in other countries by our efforts as well."
Being well prepared in advance is very important
Know the main points of the route
Get your bikes properly fixed and our spares packed
Things should be packed handily in our saddle bags
And yes, prepare yourself health-wise for the kind of terrain that you will be facing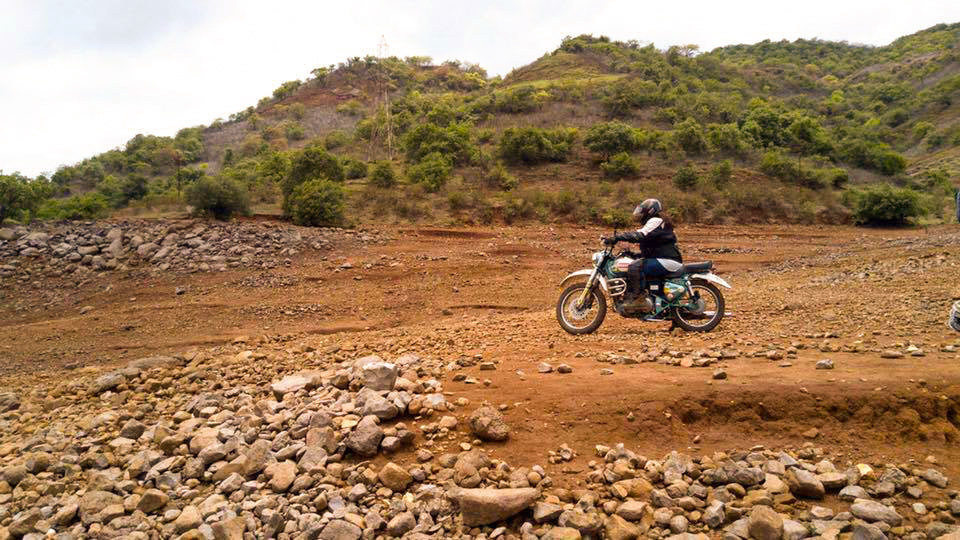 Straight from the heart
Every trip is a challenge and a memory. Challenge in a good way, of course. Every trip has its shares of triumphs and troubles and it is up to us to know how to handle the situation.
I have pushed bikes through mud and rocks on 45 degree inclines; I have landed on my head on the slippery road; I have stood at the highest motorable road with 10 other women in the snow and looked at the sun set at the southernmost point of India… Every moment is beautiful.