Eruda walked the frozen Zanskar holding her mother's hand and her teddy to give her company when she was 34 months old. A born climber, she loves the mighty mountains
The Chadar Trek, walking on the frozen Zanskar, has topped most adventure enthusiasts' list, but what if you hear that this was done by someone who is barely three years old.
Yes, this is the story of Eruda, born to a Ladaki father and Korean mom and a family that has always loved the mountains. With the streets in Ladakh being pedestrian friendly she was left to explore the world at her own pace.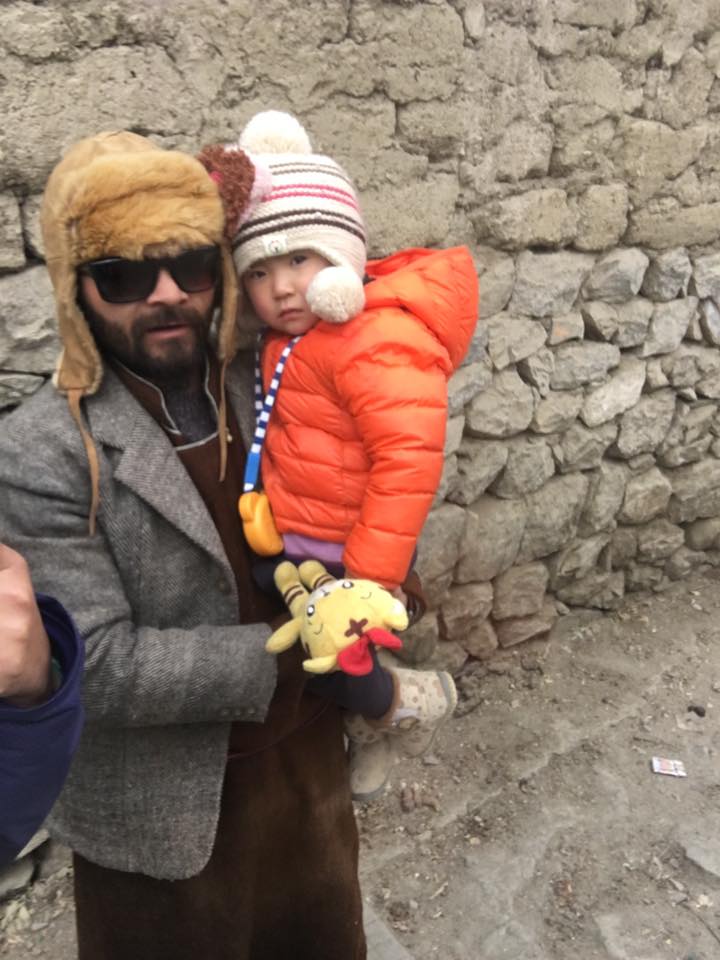 All Photographs: Tsewang Gyatso
As Eruda crawled around and discovered things, her first love became climbing… be it a small rock or a big boulder, she started climbing them all. It's very rightly said in the words of Martin Luther King, Jr. that the ultimate measure of a man is not where he stands in moments of comfort and convenience, but where he stands at times of challenge and controversy.
Tsewang Gyatso, Eruda's father who runs a trekking company in Ladakh says Eruda's first trek was when she was twenty months old. Hard to believe right. Eruda along with her mom completed the Markha Valley Trek walking, and at times on a pony. This 'tea house trek' goes inside a beautiful Hemis National Park. The little trekker who loves winters, just finds all excuses to go out of the house and climb any rock possible. But what about 'safety' and 'injury' to which Gyatso says, "I have never stopped her from going ahead and climbing, I know I am always there to hold if she falls. There is no need to instill fear, all I am concerned about is her safety and for that I am there".
Eruda who just started with play-school is showing more interested in her climbing activities than going to school. She loves, if given a chance, to escape to the deep dark woods. In the words of her dad, "she is a very strong child. She did the Chadar trek when she was 34 months old".
For the uninitiated The Chadar trek is an extreme adventure trail on the frozen Zanskar River. When Ladakh freezes over in the winters, one method of accessing snow-bound villages during the is trekking on top of the ice of frozen rivers. The Chadar trek is one such route, connecting villages in the Zanskar valley (deep in the mountains) with Chilling (on the road to Leh) along the frozen Zanskar River.
Did the parents have to prepare much to take such a tiny child to this spectacular yet terrifying trek as you go walking over frozen river ice with a large pack on your back and very cold rushing water a few inches below your feet …
"Just like any other trekker we carried the right warm clothes, sunscreen (very important as she is a girl) but nothing special. Eruda loves cold weather and trekking, so Chadar was not a problem for her".
Gyasto says since the tot simply loves the great outdoors, letting her do what she enjoys the most is the best for her. Experience is the best teacher and following your passion, the best way to live…city parents have much to learn from this dad.
As Eruda takes baby steps towards climbing the world.