DELHI: The neighbourhood of Saket has become synonymous with malls, but it is also home to the architectural legacy of the 14th-century Tughlaq Dynasty
The Tughlaqs were prolific builders. They established three of Delhi's seven historical cities – Firoz Shah Kotla, Tughlaqbad and Jahanpanah – as well as hunting lodges. While the former two fortifications are largely intact, Jahanpanah (literally 'refuge of the world') has disappeared under the urban sprawl of south Delhi. However, some monuments, such as the Satpula Dam and Khirki Mosque, have survived the onslaught of modernisation and still stand strong in the densely packed localities between Hauz Khas and Saket.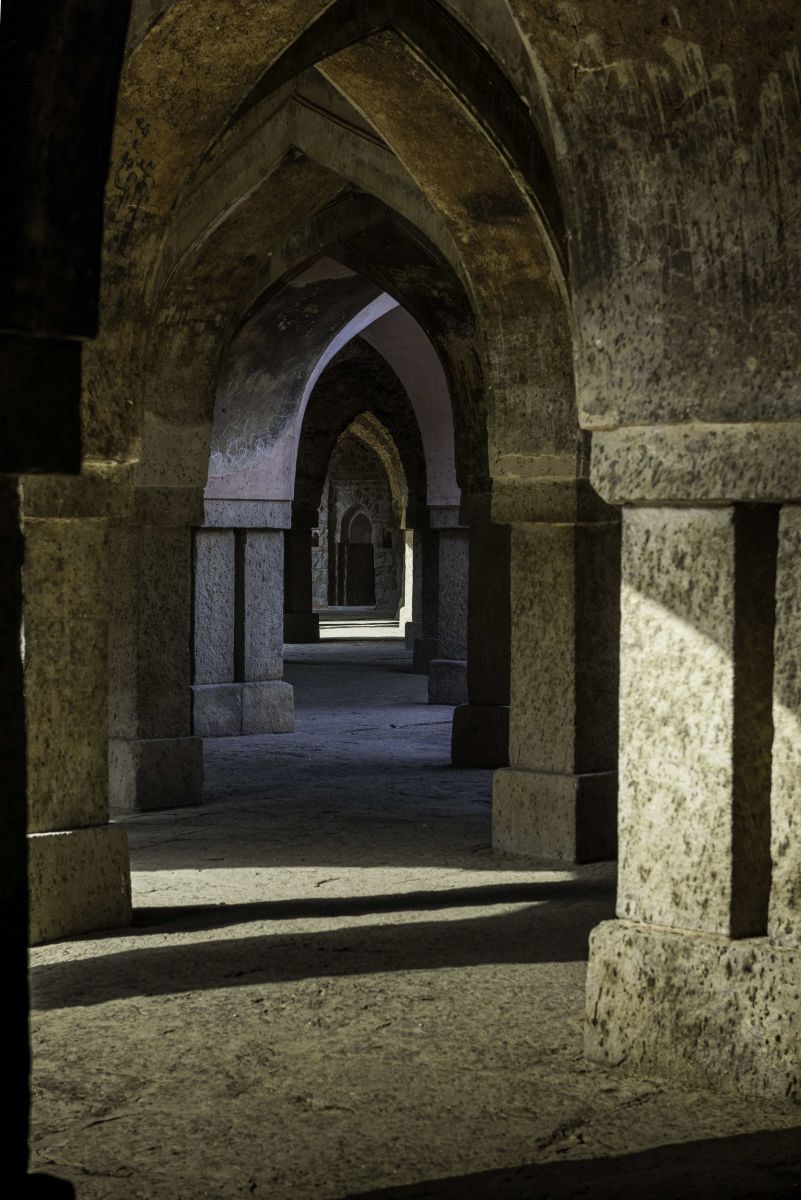 All Photographs: Ayandrali Dutta
Satpula Dam
If you've been to the malls in Saket, you must have crossed by the Satpula Dam, located right on the Press Enclave Road. The monument is now part of a large park that abuts Khirki Village.
After a series of severe famines, the Satpula Dam was constructed on what is today known as the Barapulla Nala – then a stream flowing into the Yamuna, now a sewer – to channel water for the residents of Jahanpanah. The dams doubled up as fort walls and the water bodies acted like a moat to keep invaders at bay. Although the lakes and streams have disappeared, the dam stands resplendent. The structure, made of stone blocks, is spread over three levels and has eleven tunnels for water to pass through.
Nowadays, Satpula seems to be mostly frequented by addicts and couples looking for a shady nook, but that shouldn't deter you from visiting this gorgeous monument.
Timings: Satpula is open throughout the day, but it is best to visit before sunset.
Khirki Mosque
Also known as Khirki Qila (fort), the mosque is right opposite the MGF Metropolitan Mall on the Press Enclave Road, but most people miss it as it is well-concealed behind a row of buildings. It is named after the latticed windows (khirki in Hindi) that adorn the façade. Khirki is unique as it is largely enclosed by a domed ceiling – most other mosques have open courtyards. It is now surrounded by a rash of constructions, but still looks quite spectacular
Timings: 10.00am – 5.00pm